Keith "K. L." Belvin, MA, MS
Personal, Relationship, Literary, & Educational Coach.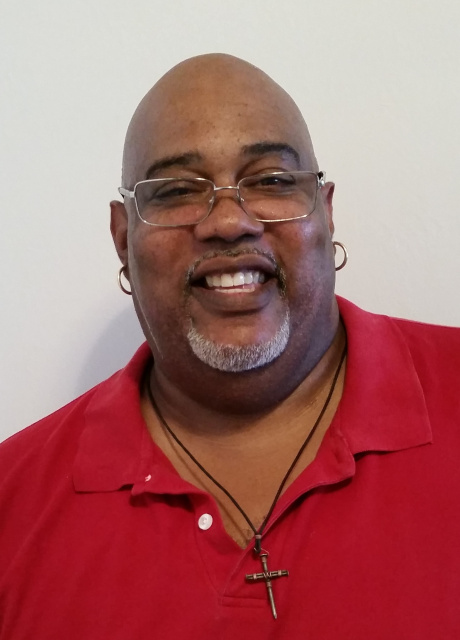 Besides, being the owner and founder of Bravin Publishing, Keith "K. L." Belvin is a Christian Coach who offers Personal Relationship, Literary and Educational guidance. Keith comes to the table with being a happy and stable marriage. He and his wife have been together for close to nineteen years. Keith has over twelve years in the literary industry, twenty years of teaching, educational counseling, and mentoring experience with the New York City Department of Education. In his years in the NYCDOE, he served as a Dean of students and Mentor of various young groups for young men of varying ages. Keith held the position of Court Appointed Liason for men ages, 19-40, who were mandated by the Family Court of NYC for supervised timed visits with their children.
Keith is happily married to his Wife, Tiffany, and lives in Delaware with their five-year-old daughter Kayelle. Since moving from Brooklyn, NY in 2016. After giving his life to the Lord in 2006, Keith uses his talent, his books, and his company to serve the Christian faith.
Keith is an award-winning author. He is a four-time published author who besides his books, with Bravin Publishing, Keith has worked on forty-five other books for various authors helping many to become award-winning. He is also the founder and owner of Bravin Publishing which places him the perfect position to coach you through the self-publishing experience. With his coaching, Keith uses a Person-Centered method. He specializes in helping people uncover what's missing in their lives and assisting them in climbing out of dark places. Coaching sessions are 1 hour long and kept strictly confidential. Sessions are purchased two at a time. Currently, the meetings are on online live streaming platforms via, Google Hangouts, Facetime, Skype, or Zoom.
If you do not have access to the platforms mentioned above, sessions can be via the telephone. Clients may quit sessions at any time.
In the event of a cancellation, if less than 24 hours from the date, there will be no refunds for the missed sessions.
EDUCATION
MA, Human Services Counseling, Liberty University
MS, Education in Curriculum Writing, Walden University
BA, Physical Education, York College, CUNY
AAS, Business, Kingsborough Community College, CUNY
Certified Investigator, State of Delaware
Certified Teacher, New York & Delaware
Certified Curriculum Reviewer, New York
To contact Keith K. L. Belvin to secure a meeting click the link set-up a meeting
________________________________________________________________
The thoughts from those who have worked with Keith;
Joyce A. Graham

said:
After my daughter passed away, I had all but given up on writing ever again. Her death devastated me and I just didn't have the motivation or the inclination to ever pen another book. When I awakened this morning, I stumbled upon a blog from Keith. I was only going to listen for a little while, intending to only get the essence of what he was trying to convey. I could not stop listening! As I continued to listen to the information he shared regarding writing, I could sense that he was authentic and transparent. He demonstrated a genuine concern for other writers in addition to a strong sense of ethical responsibility. Right away, I sensed the spirit of the Lord saying, "This is the person who I have ordained to help you." I called him immediately. After speaking with him for a few minutes, I was convinced that he did not view his publishing company as merely a business, with nothing driving it but dollar signs, philosophy, methods, and skill; it was a MINISTRY. But because I was still struggling, I felt very vulnerable and extremely skeptical. But Keith did not relate to me from a position of authority, superiority, or pressure. He listened, encouraged, and ministered to me. I am so looking forward to working with him! More importantly, I am excited about writing again!