Book Reviews
What the professionals and readers are saying.
As an producer of books for authors, book reviews say much about how the literary professionals and readers feel about the author's work.
---
5 Stars PaperBack
Good afternoon, Mr. Belvin, finished reading now. I am so glad that you decided to write this book, I've been telling my mom and husband how good it's going to be and that we need several copies. It's been desperate not to share! I had a slow start because I kept reading and wanting to do the self-reflection work, I kept stopping and journaling and thinking about my life. This is a great resource.
My husband and I have had to figure a lot of stuff out on our own, and have kids and my younger siblings under us that we are trying to teach and help. I recently have seen through my husband and his interaction with my mom and siblings the considerable impact that a Christian man is doing what he should in all areas has on the people around him. I see this in you as well. God Bless you, I'm praying for you and have been much blessed by this boo
Moya Rausch
---
Geraldine Logan
---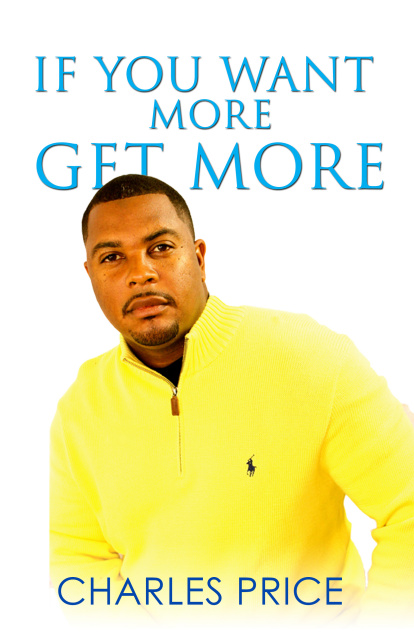 5 Stars!!! Sitting in my car reading this great book by Charles Price. It's so good I don't want to put it down to get my clothes out of the dryer. If you want more in life, get this book and get more.
Shawn Graham-Whyte
---
5 Stars
There are so few books that touch the heart of the topic of rest and unlocking your door to peace like this book Releasing the Power of Relaxation. It is so imperative that this book is being released at a time when our society is going through so much stress and strain. We are up-tight and angry. We are at a place of confusion that pushes us into a place where we cannot relax because our peace has been taken away. This book will teach you the principles on how to relax and how to enter into a place where we find peace. The personal testimony of Evangelist Brooks will move you to tears because it comes from the heart of Truth. We need the Peace of God, and in reading this book, you are sure to find it. I believe this book will be a bestseller because of its contents. May God bless you and your door to peace be opened for you. Apostle Nadine A. Forrest Senior Pastor & International Director Bringing Back Pentecost Outreach Ministries 812 Park Place Brooklyn, NY 11223 -
To purchase a copy go to https://www.facebook.com/yvette.m.brooks
Dr. Nadine Forrest
---
5 Stars
Pastor Roberts offers insight into the word of God regarding Gods desire to bless the body of Christ and how tithes & offerings are the vehicles to not only material blessings, but God also desires that his people prosper in the mind, body, and soul.
To order your copy go to http://www.jesusoutreachtabernacle.org/Store?productid=63911&categoryid=&keywords=
Jesus Outreach Tabernacle
---
Verified Purchase
I've enjoyed the entire book. However the most impactful chapter was "soul ties". I recommend this book to all wives. There's always room for improvement. Thanks Dr. Harper
To get your copy go to https://www.facebook.com/drmelharper/?ref=profile
S. Greer
---
This emotional story grabbed my attention from the start and would not let go. After chapter two, I found that I could hardly put the book down. The multi-generational dynamic of this story is representative of many families that I have observed, and I found the struggles of the story line to be very relatable. As in any great story, I saw myself within each character and found myself defending the position of each character no matter how faulted. This spiritually inspiring story is written in simplicity, a language which speaks to the soul; revealing the humanness of each character, of the author and of the reader. I was often overwhelmed by tears, laughter, or simply by a deep connection because I had been there myself. This is one of those stories that have touched me in places I forgot I had been hiding from... and opened my mind to places I had not dreamed existed. This book reminds that there is no time like the present to love. Forgive, for we all need redemption, and live in the moment for each may be our last. I recommend this book for all ages 16 and up.
To get your copy go to https://www.facebook.com/JovanRoseboro?fref=search
C L Cramblit
---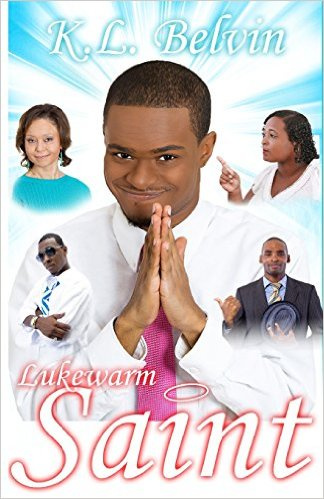 Bianca Fly-Host of The Beautiful Butterfly Show
---
This was an awesome book. Every young man and woman should read this book. This gives you insight into what can happen when you do not listen to God and how your selfish ways can have an adverse affect on you and others you love. I so loved this and I was able to relate this to many young men who have not accepted God as their personal savior. I am so wishing for a part 2. I would love to see what happened with the characters and did they turn their life around and started following God.
By Amazon Customer
---

5.0 out of 5 stars
Eye Opening...
I just finished this book .. I am still left shocked that this man has put his personal life out on display to help someone else.. this is rare to have this kind of story being told what I will say is testimony because that is what this book is.

I have not read book were someone outlined their life where they did not look good in it maybe some not in a way this book went into details...with all his lying, cheating, all the many partners he had not using protection ...list could of went on and on,

you think damn some on someone who is addicted to sex pleaseuntili read this i did not believe in it.. now i understand what it is most times its not the sex its what you are covering the sex act with pain from the past that u have yet to deal with. being no father, sexual abuse so many factors that can lead a person down a deadly road of destruction..

I give Kl Belvin Kudos for calling his self out and letting the world know what is going on out in this world shedding a light on fixing issues instead of sweeping it undertherug.. Kudos for finding the deeper issue and using your testimony to help others..
Sharon Blount, BRAB Online Book Club
---
Format: Paperback
That question is answered quite eloquently several times over by this dynamic group of men. Elissa Gabrielle has done it again! Ms. Gabrielle has put together a collection of short stories that will ignite your soul and this time, they are all written by some very talented men! From the social and political stance of Mr. Alvin Romer who takes us to another level with his story "What Lies in the Souls of Men?" To Mr. William Frederick Cooper who dares to bare his soul as he talks about love and heartbreak with his story "NO REGRETS. . .(A True Story)." A collection of this magnitude would not be complete without looking at the spiritual journey through the eyes of a man and that man is Mr. Brian Ganges who teaches us about "Manning Up with God." There is something for everyone within these pages. Well done Ms. Gabrielle.
Jacqueline Moore
---
Format: Kindle Edition
The Soul of a Man 2 is a poignant look at the black man from all walks of life. Each of the 17 stories contained within the book is not uncommon by far but to rise from each circumstance to prevail and inspire, motivate and most of all give back deserves might praise.

Each author faced their own unique set of trials and tribulations. As a black man in America, those are not few and far in between. They have risen up and face their circumstances and succeeded.

Education is our passport to the future, for tomorrow belongs to the people who prepare for it today. ~Malcom X

As I read each story and got a glimpse into the background of each of the men. I felt hope for our future generations. This book is a testimony of what great faith can do.

Of all the stories there are a few favorites that lingered with me long after I had finished reading. Breathing Problems, My Father, I am, Purposefully Black, RAPital Punishment just to name a few.

Overall I believe this book is one that every generation of man can read and appreciate.

"Having soon discovered to be great, I must appear so, and therefore studiously avoided mixing in society, and wrapped myself in mystery, devoting my time to fasting and prayer." ~Nat Turner
Midnight Red
---
Format: Paperback
Set in rural North Carolina, this memoir tells a son's account
of his life from growing up watching his father gain respect in the streets as a million-dollar hustler, to watching his father's occupation become a hazarded to his health and eventually the price that had to be paid.

Although young Petey stayed in school and watched events concerning his family unfold around him, it wasn't long before he fell victim to his environment.

A very good read, which I enjoyed. Some of the dialogue needs to be edited and I'm not sure why all the dialogue is printed in bold. But with that said, this is a recommended read.
To get a copy go to https://www.facebook.com/michael.powell.92167789


Locksie, ARC Book Club Inc.
---
Word Play1 : Words Are Our Canvas.
Some of today's talented artists have put together a collection of Poetry and Spoken word pieces in this unique piece of reading. This book was submitted to me for a review, and where initially I'm not such a huge fan of Poetry, I do love Spoken Word.
Eleven Poets are featured in this line up and all bring their own original style via their words. A brief introductory bio reveals a little about each Poet prior to reading their selections. I liked the bios because it gave a personal feel to the entire book and I enjoyed the readings, some more than others. I even related to a few of the sentiments. An array of styles is offered, and I found that to be an appealing feature about this book.
If you are a fan of Poetry and/or Spoken Word, go ahead and pick up a copy of this book. I noticed at the end of the synopsis it said, "Writing From The Heart, The Way It Should Be." That's exactly what these artists have done here.
A nice diversion from my usual fiction reads.
Locksie January 19, 2013
ARC Book Club Inc.
Star Rating 4.5*****
Locksie, ARC Book Club Inc.
---
"The Soul" is thought to be the essence of Man; it''s life force. Its also thought to be the quality that arouses emotion and sentiment. Circumstances influences our moral outlook. The soul determines how we endure. Its the balance between good and bad, life and death our very core. This Word Play squeal has challenged thirteen poets to delve into the deepest part of who they are to reveal there poetic infrastructure. Much like it''s predecessor, Word Play 2, The Foundation of Soul has utilized the talents of artist around the country to bring a quality read to life.
teaandpoetrybookclub.blogspot.com
---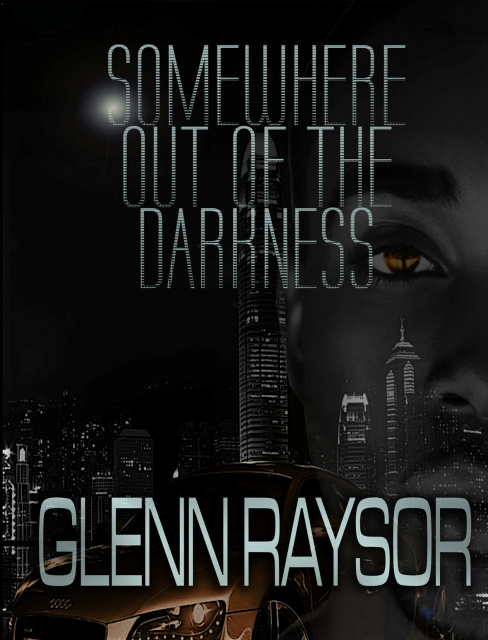 A Purpose.

In a twist of fate, two young men encounter unforeseen circumstances that will change their lives forever.
Their meeting brings death, leaving one wondering through the judicial system while the other serves time. These youngsters' lives take very different turns, but ultimately comes full circle with a surprising revelation.
Choices and the consequences are apparent in this short story. The question "what if?" haunts some of us through our lives and revengeful thoughts sometimes rears it's ugly head.

Received for review courtesy of Bravin Publishing, LLC, I was not familiar with the author Glen Raysor. Upon reading the synopsis I was left wondering how the story would fit within the short page count.

On conclusion of the story, I learned about the author who is an educator and I read the lesson in the back of the book which consists of discussion questions, research and writing assignments. I was very impressed by how Mr. Raysor took the story of how a snap decision can change the course of ones life, and provided food for thought for students. The end of the story left me wishing it was longer.
Mr. Raysor had a purpose for penning this story and that is to educate using situations stemming from real life, while offering reading material in which one might relate to, and he did a good job here.
To get a copy go to https://www.facebook.com/glenn.raysor


Locksie, ARC Book Club Inc.
---
History Lesson
This review is from:

The Forgotten Legacy (Paperback)
The Forgotten Legacy by Willie Cooper provides readers with a history of the Civil War. Black soldiers and sailors fought in this war even though they were not given true recognition. African Americans were not seen as important, did not have a voice, but were still willing to fight in hopes of making a difference.
The author shares his family history and its importance to him. Willie Cooper's ancestor, George Reid fought in the Rebellion/Civil War of 1861-1865. George's contribution to this war as well as his fellow soldiers freed thousands of slaves and helped slaves free their families. Everyone's family has a history and it is important to trace your heritage. Everyone may have had an ancestor that fought along with George Reid and his regiment.
The Forgotten Legacy is about family history and making a difference. The author shares with readers how his ancestor made a mark on history and how it changed the lives of thousands of individuals. This book gives slaves and soldiers a voice. The illustrations helped in understanding the battle and what the soldiers went through. I recommend The Forgotten Legacy to others.
This book was provided by the publisher for review purposes.
Teresa Beasley
A&RBC Reviews
3.5 Stars
Teresa Beasley A&RBC Reviews
---
AAMBC Reviews, August 1, 2008 By African Americans on the Move Book Club (San Antonio, USA) The Only One that Can Stop Me is Me! by Javon Roseboro If you have that friend or family member that needs encouragement. If you find yourself in a state of mind that hinders you, if for some reason you find your self questioning your motives, you need to listen to this powerful audio book by Author Javon Roseboro. In this book you will find the answers to why some people can not get out of their own way. I was so moved that I instantly called my friend, who by the way needs a shoulder to cry on, and told her she needed to listen to this message. I knew that it was so moving that it would change her aspects in life. Jovan started out promoting this book from the trunk of his car and sold over 2700 copies from North Carolina to Atlanta. After hearing the message many people contacted him giving their testimonies. They were inspired, had a change of heart, and begun to live life in a more positive way. Jovan Roseboro is a Author, Motivational Speaker, Humanitarian, Community Leader, and an all around good person. I strongly encourage you pick up this book for only and tell your friends to buy it as well, so this powerful message can be heard on a world wide level. I promise you that you will have a different look about the way you live your life!
This book gets 4 of 5 STARS
Tamika Newhouse, President-Founder of AAMBC.
---
A Man in Transition by K.L. is an autobiographical, poetic, confession. The author, poet and teacher chooses to show his inner man by revealing who he was, is and strives to be in a poetry and short story styled book. From the beginning, K.L. tells us who he was and who he is trying to be. He also, quite honestly tells the reader that he is a Christian in transition and were it not for God, he would have been unable to do what he has done. As a reader, I am grateful for his openness and his honesty.
Angelia Menchann
---
Habakkuk 2:2
2 And the Lord answered me, and said, Write the vision, and make it plain upon tables, that he may run that readeth it.